Kathryn A. Smith
Kathryn A. Smith, age 90, of Centerview, Mo., died  Dec. 1,  at Warrensburg Manor Care Center in Warrensburg, Mo.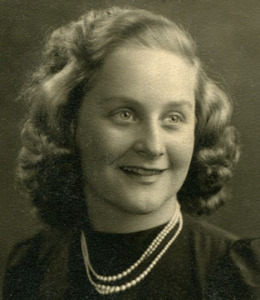 She was born Aug. 5, 1924, in Caruthersville, Mo., the daughter of Maryland and Julia (Nichol) Amburgey.
Memorial services will be held at 11:30 a.m. Saturday, Dec. 6, 2014, at Sweeney-Phillips and Holdren Funeral Home in Warrensburg, Mo., with Brother Charles Brant officiating, and visitation services beginning at 10:30 a.m.
A private burial will take place at a later date.
On May 23, 1943, she was united in marriage to Emerson G. Smith in Caruthersville, Mo., and followed him from Camp Chaffee, Fort Knox and Fort Sill during WWII.
Kathryn was a graduate of Caruthersville High School Class of 1942. She stayed at home with her children until they started school and then finished her teaching degree at Central Missouri State College in 1962. Kathryn taught second grade at South East Elementary and Ridgeview Elementary schools in Warrensburg for 22 years and retired in 1985. She traveled extensively with an Aerospace Program and loved educating her students and encouraged their love of Aerospace. All the second graders wanted to be in Kathryn's class so they could build and shoot rockets at Sky Haven Airport. Kathryn kept pictures of all of her students and shared stories about them throughout her life. She and her husband Emerson managed a beef and horse farm near Centerview, Mo., from 1953 to the present. Kathryn was very talented at sewing, gardening, fixing bicycles and whatever else needed fixing on the farm. She was a 4-H Leader as a teenager and adult. Kathryn accompanied her children to state-wide events. Kathryn was member of the Village Improvement Club in Centerview, Mo., a member of the P.E.O., a charter member of Chapter HW, a member of the Warrensburg Presbyterian Church, and the Warrensburg RV Club.
Kathryn is survived by her husband of 71 years, Emerson; daughter Karen Slater and husband Dennis of Sun City, Ariz.; son Galen Smith and wife Eve of Centerview, Mo.; and daughter Kristen Hudson of Springfield, Mo.; nine grandchildren and 16 great-grandchildren.
She was preceded in death by her parents, MD and Julia Amburgey, brother Lyman Amburgey,
sister Frances Rose and son-in-law Terry Hudson.
In lieu of flowers, memorial contributions are suggested to the National Alzheimer's Association and can be left in care of the funeral home.