Beulah Faye Stach
Beulah Fay Stach, 77, of Knob Noster, Mo., passed away Nov. 29 at her home.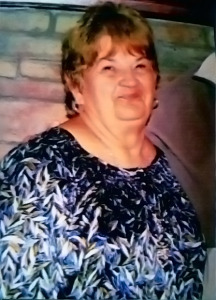 She was born August 13, 1937, in Warrensburg, Mo. the daughter of Erman and Eula Frances (Phillips) Sammons.
Graveside services will be held at 10 a.m. Dec. 6 at Warrensburg Memorial Gardens Sundial Columbarium with Brother Charles Brant officiating.
On Aug. 23, 1958, she was united in marriage to Leo Stach at the Lutheran church in Warrensburg.
Beulah worked as a seamstress at Unitog Manufacturing for many years until her retirement. She enjoyed spending time outside working in her flower beds and garden. Beulah was a wonderful wife, mother, grandmother and homemaker. She loved her cats Casper and Twinkie, and she was a member of the Knob Noster VFW Women's Auxiliary.
Beulah is survived by her husband Leo, her children, Martin Stach and wife Patty of Warrensburg, Mo., Bill Stach and wife Minie of Knob Noster, Mo.; and Christine Holloway of Leeton, Mo.; one brother Glen Sammons of Warrensburg, Mo.; two sisters Lorene Fitzgerald of Independence, Mo.; and Christine Faulconer of Provo, Utah;, six grandchildren and six great-grandchildren.
She was preceded in death by her parents, three brothers, Erman Jr., Bill and Elvis Sammons; and two sisters Erma Owens and Eula Sammons.