Sue F. Summerall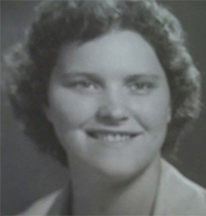 Sue F. Summerall, 80, of Knob Noster, Missouri, died Thursday, Nov. 6, at Bothwell Regional Health Center in Sedalia, Missouri.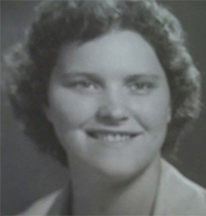 Graveside services were Monday, Nov. 10, at Knob Noster Cemetery with Don Murphy officiating. Pallbearers were Kurt Minner, Shawn Miller, Bobby David Mitchell, Bobby Summerall, Jayson Fowler and Cody Fowler.
She was born Jan. 9, 1934, in Easley, S.C., the daughter of Lee and Melinda (Sterling) Wood.
She was united in marriage to Bobby Summerall on Aug. 8, 1953, in Pickings, S.C.
Sue worked various jobs, including a nurses' aide at Johnson County Care Center for four years, worked in laundry service at Central Missouri State University and later for the housekeeping department until her retirement in 1972. Sue enjoyed traveling to the East Coast in the springtime visiting family.
Sue is survived by her husband, Bobby, of the home; one son, Larry Summerall of Sedalia; four daughters, Vicky Thomas and husband, Eric; Sandra King and husband, Douglas, and JoAnne Mitchell all of Sedalia; and Barbara Payne and husband, Tracy, of Syracuse, Missouri; 17 grandchildren, 16 great-grandchildren and one great-great-grandchild.
She was preceded in death by her parents; one son, Danny Summerall on April 9, 2011; four brothers, Lonnie, Garland, Guy and Charley Wood; five sisters, Francis Stansell, Geraldine Evans, Ruth Simmons, Lilly Triste and Vera Ann Moore; one grandson, Jay Houston Mitchell; one granddaughter, Elizabeth Summerall; and one great-great-granddaughter, Kayla Crutchfield, in infancy.
Memorial contributions are suggested to the Sue Summerall Memorial Fund with checks made payable to Bobby Summerall and can be left in care of funeral home.