Gay Lynn Campbell
Gay Lynn Campbell, 57 of Warrensburg, Mo., died Friday, Sept. 19, at St. Luke's East Hospital in Lee''s Summit.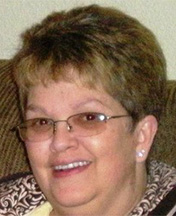 Gay was born Feb. 7, 1957, in Sewickley, Pa., the daughter of Ernest O. and Arla (Bailey) Furman. She graduated from Emporium Junior-Senior High School in Emporium, Pa. She moved to Warrensburg in 1997. Gay was united in marriage to Charles M. Campbell on July 24, 1998, in Eureka Springs, Ark. She was employed with Carlyle Van Lines for the past 13 years. She was an avid reader.
Survivors include her husband, Chuck; four children, Arla Powell and husband, Jason, of Greenville, S.C.; Richard Miller and wife, Natalie, of Reno, Nev.; Robyn Miller of Rock Rapids, Iowa; and Amy Campbell of Warrensburg; sister, Pamela Furman and husband, Keith, of Warren, Ohio; brother, James Prosper and wife, Carrie, of DuBois, Pa.; and five grandchildren, Teia Miller, Erin Miller, Charley Miller, Paige Miller and Anya Powell. She was preceded in death by both parents.
There will be a private memorial gathering at a later date.
Memorial contributions are suggested to Johnson County Cancer Foundation in care of the funeral home.
Arrangements entrusted to Williams Funeral Chapel in Warrensburg.
Online condolences may be left at www.williamsfuneralchapel.net.