Cathleen Marie Simpkins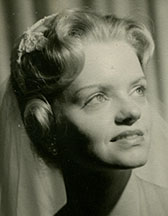 Cathleen Marie Simpkins, 73, of Warrensburg, Missouri, died Saturday, Aug. 30, at Ridgecrest Nursing Center in Warrensburg.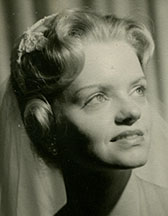 Funeral services will be held at 2:30 p.m. Wednesday, Sept. 3, at Sweeney-Phillips & Holdren Funeral Home in Warrensburg. Pallbearers will be Michael, Andrew, and Julian Shukers, Brian Ring, Spencer See, and Tony Vick. Honorary pallbearer will be Michael Delaney.
Interment will follow at Sunset Hill Cemetery.
The family will receive friends from 1:30 p.m. until service time Wednesday at the funeral home.
She was born Sept. 2, 1940, in Kansas City, Missouri, the daughter of Richard F. and Bernice (Davis) Delaney.
Cathy was a graduate of Warrensburg High School, class of 1958. She then attended Central Missouri State University for two years. Cathy worked in the Food Service Department at CMSU for 10 years and retired in 2002. She was a past member of the First United Methodist Church in Warrensburg and loved to cook, entertain, and enjoyed her cabin at the Lake of the Ozarks.
Cathy is survived by two daughters, Michele Shukers and husband Patrick Collins of Austin, Texas; and Julie See of Warrensburg; and one son, Michael Shukers of Sedalia, Missouri; one brother, Michael Delaney and wife, Paula Anthony, of Paris, Texas; two half-sisters, Teresa Pearce and husband, David, of Warrensburg; and Christie Delaney of Muscatine, Iowa; and six grandchildren, Jessica Ring and husband, Brian, of Holden, Missouri; Karen Coffland and fiancée, Tony Vick, of Warrensburg; Andrew and Julian Shukers of Sedalia; Tara See of Los Angeles, California; and Spencer See of China.
She was preceded in death by her parents; her ex-husband, Burton T. Shukers; her half-brother Brian Delaney; and her son in-law, Ronnie See on Aug. 19, 2014.
Memorial contributions are suggested to Ridgecrest Nursing Center and can be left in care of the funeral home.