Nixon names new student member of UCM board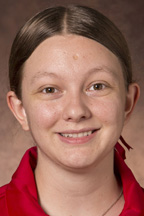 (WARRENSBURG, Mo.) – Missouri Gov. Jay Nixon recently appointed Elizabeth Wood of Adrian, Missouri, as the student representative of the University of Central Missouri board of governors.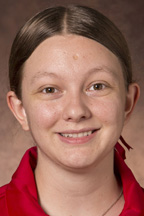 Wood graduated from Adrian High School in May 2011, and is currently a senior pursuing a Bachelor of Science in communication studies, with minors in legal studies, public relations, and history. She fills a post that was held since 2012 by Kyle Shell of Warrensburg, who finished his graduate degree in spring 2014.
Wood's term ends Dec. 31, 2016
Active in many organizations and extracurricular activities, Wood has served as a student reporter for The Muleskinner, UCM's student newspaper, since 2013, and will serve as president of the National Society of Leadership and Success this fall, as well as vice president of the National Residence Hall Honorary. She served as president of the United Student Housing Association from fall 2012 to spring 2013, and has served as a student representative on the Academic Retention Team, participated in National Society of Leadership and Success, and worked with University Housing as a community adviser, summer conference staff assistant, and office assistant.
Wood has been a member of the Honors College Student Association since 2011. She has participated in Marching Band, Impact Student Leadership, and was a residence hall floor representative on the Hall Council.
The board of governors is the university's chief governing body, responsible for setting policy for the institution, including hiring faculty and staff, contracts and records, and final conferring of degrees. Only one student member serves on the eight-member board.