Roger D. Sodd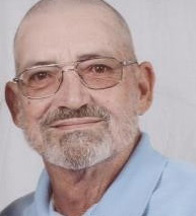 Roger D. Sodd, 70, of Knob Noster, Missouri, died Sunday, May 25, at his home.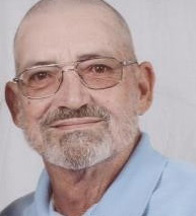 Memorial services will be held at 11 a.m. Saturday, June 14, at Sweeney-Phillips and Holdren Funeral Home with Brother Charles Brant officiating and visitation services beginning at 10:30 a.m. Full military honors will be provided by Whiteman Air Force Base Honor Guard.
Burial will take place at a later date in Pine Bluff, Arkansas.
He was born March 22, 1944, in Fort Worth, Texas, the son of Joe Mike and Mattie D. (Estes) Sodd.
He was united in marriage to Kathryn Kroll on Sept. 6, 1964, in Fort Worth.
Roger served 21 years in the Air Force, one of which was served in Vietnam. While on remote assignment in Korea he was nicknamed "Doc." It followed him the rest of his days. Roger really loved sports. Many leisure hours were spent playing pool, darts, shuffleboard and dominoes. At Williams Air Force Base, Arizona, he enjoyed pitching for the squadron softball team and discovered his passion for golf. Roger retired from the military in 1985. He moved to Missouri in 1993 to work at Whiteman Air Force Base. He enjoyed the Knob Noster countryside and wanted to stay. Roger's last hours were spent at home with family at his bedside. Both family and friends will miss his sense of humor and generous spirit.
He is survived by his wife, Kathryn; two daughters, Kelly Markes and husband, Brian, of Enid, Oklahoma; and Kimberly Endres and husband, Jim, of Gilbert, Arizona; his mother, Mattie D. Sodd, of Fort Worth; one grandson, Steven Michael Sharp of Enid; and one great-grandson, Malachi Sharp of Enid.
Roger was preceded in death by his father and one sister, Marcie Taylor.
In lieu of flowers, memorial contributions are suggested to the Veterans of Foreign Wars and can be left in care of the funeral home.