George David Baldwin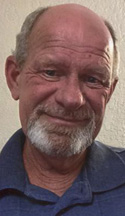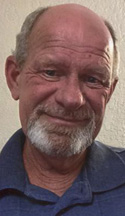 George David Baldwin, 58, of Knob Noster, Missouri, died Saturday, May 31, at his home.
Funeral services will be held at 10 a.m. Tuesday, June 3, at Sweeney-Phillips and Holdren Funeral Home in Warrensburg, Missouri, with the Rev. Doris Sacca officiating.
Interment will be held at 2 p.m. Wednesday, June 4, at the Missouri Veterans Cemetery in Bloomfield, Missouri, with full military honors by the U.S. Air Force.
The family received friends Monday, June 2, at the funeral home.
He was born Aug. 8, 1955, in Stoddard County, Missouri, the son of Eugene and Frances Mary (Bennett) Baldwin.
He was united in marriage to Anita Jean Jones on July 14, 1978, in Bloomfield.
George was a graduate of Bloomfield High School in Bloomfield, Missouri. He then joined and served 23 years in the U.S. Air Force, serving in Desert Storm and worked in aircraft maintenance, and retired with the rank of master sergeant. After his military career, George worked in civil service as a weapons specialist with L3 Communications at Whiteman Air Force Base in Knob Noster until his retirement. He enjoyed hunting, fishing and being outdoors. George was an avid St. Louis Cardinals baseball fan and was a regular Texas Hold-Em poker player.
George is survived by two daughters, Christi N. Baldwin of Knob Noster, and Melannie K. Au of Whiteman Air Force Base; his wife, Anita Jean Baldwin, of Knob Noster; and two grandchildren.
He was preceded in death by his parents.
Memorial contributions are suggested to the Wounded Warrior Project or the Hope Lodge in Kansas City, Missouri, and both can be left in care of the funeral home.