Ida May Davis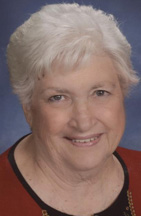 Ida May Davis, 82, of Warrensburg, Missouri, died Thursday, May 22, at her home.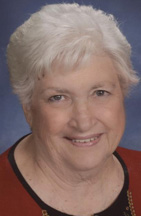 Memorial services will be held at 2 p.m. Saturday, May 31, at the First Presbyterian Church, 206 N. College St. inWarrensburg, with visitation services beginning at 1 p.m. and the Rev. Heather Jepsen officiating.
She was born on Oct. 6, 1931, in Beaver, Oklahoma, the daughter of Thomas C. and Edith (Hoover) Braidwood. She attended school in Beaver, Oklahoma, graduating in 1949, and then attended Panhandle A&M, in Goodwell, Oklahoma.
Ida May played piano for church in high school at First Presbyterian Church, the oldest church in Oklahoma, which her family helped build. She also played the piano and organ in her hometown churches throughout her life.  She shared her musical talents when giving piano lessons and also accompanied many students when they were performing at regional contests.
Ida May was united in marriage to Harold L. Davis on Oct. 16, 1949. They lived in Crowley County, Colorado, ranching and farming from 1950 to 1969, then moved to Windsor, Missouri, farming from 1969 to 2009, and later retired to Warrensburg in 2009. In addition to raising a family, playing for church and choir, she was employed as a civil service worker at the Pueblo Army depot in Pueblo, Colorado, and also at Whiteman Air Force Base, in Knob Noster, Missouri.
She enjoyed quilting in her retirement years and made many beautiful quilts and wall hangings that she displayed in her home, and that she shared with her family. She was a member of the Whiteman Area Piecemakers Quilt Guild. Ida had several quilts in state and national competitions with many awards. One traveled internationally and two were published in quilter's magazine.
Ida May is survived by her four children, Alan Davis (Ann) of Leeton, Missouri; Keith Davis (Sharon) of Watkins, Colorado; Tim Davis (Julie) of Greencastle, Pennsylvania; and Cindy Pease (Bob) of Leeton, Missouri; four grandchildren, Sarah Green (JR) of Warrensburg; John Davis (Amanda) of Leeton; Tom Pease of Lenexa, Kansas; and Kimberly Davis of Fort Collins, Colorado; and three great-grandchildren, Garrett Green, Conner and Colten Davis.
Ida May's husband, Harold; brother, Thomas P.; and parents, Thomas C. and Edith Braidwood, preceded her in death.
Memorial contributions may be made to the American Cancer Society and can be left in care of Sweeney-Phillips Funeral Home, 617 N. Maguire St., Warrensburg, MO, 64093.