Remembering the historic Achauer home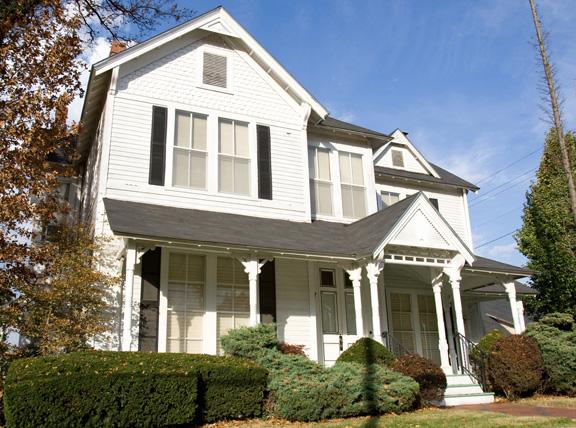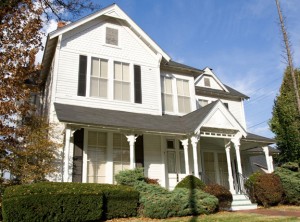 By MICHAEL FREEMAN (WARRENSBURG, Mo., digitalBURG) – The historic Achauer house at the corner of South and Holden streets will become UCM's alumni and events offices after remodeling this fall.
The Victorian home at 314 S. Holden St. was a gift from the estate of the late Maurine Achauer, who was a generous and valued member of the community throughout her life. Achauer died in 2009.


The three-story home at  was built in the late 1880s, said Lisa Irle, curator at the Johnson County Historical Society. What's more, the home is made of stone from a Warrensburg quarry like many older homes in town.
Jeff Murphy, director of UCM University Relations, said the kitchen table at the Achauer home was a gathering place for all types of people in the community.
"She had an open-door policy for anyone," he said.
While there will be some remodeling, UCM will maintain the integrity of the home, Murphy said. The university will improve the home's accessibility, plumbing and electrical systems, and repaint parts of the exterior. However, UCM will preserve the home's staircase, slate fireplaces and other historic features.
After renovations, the university's alumni and events department will expand its office space to the downstairs portion of the home. The home may be used as a venue for special events as well.
Achauer graduated valedictorian of her high school and received degrees from Truman State University, the University of Missouri, and the University of Nebraska. Her generous spirit not only influenced students at UCM, but also many members of the Warrensburg community.
"She made a point of welcoming people to town," Irle said. "She became a pillar of the community."
In 1994, Achauer received the UCM distinguished service award for her contributions to the university and community. She was passionate about student organizations – Greek life in particular. She contributed money to build the White Rose Pavilion in downtown Warrensburg for Sigma Tau Gamma. In return, the fraternity named the 1987 National Conclave in her honor.
Maurine and her husband, Reynolds Achauer, also owned and operated the Vernaz Drug Store and the connected Annex Restaurant in downtown Warrensburg for more than 30 years.
Betty Marr of the Johnson County Historical Society worked for Achauer as a waitress at the Annex Restaurant. Marr said she was a farm girl growing up, and wanted to get a job in town during high school.
"We would always get a big crowd after the movie let out down the street," Marr said. "It was a great experience.
"Maurine was one of the best people to be around for young people starting out. All of the waitresses and busboys were high school kids. I never knew of anyone being fired."
Murphy said UCM will honor and carry on the traditions tied to the Achauer house. For years, the home's front lawn was a popular spot to watch the Homecoming parade, and that tradition will continue.
The UCM Foundation is funding a majority of the renovation, Murphy said. The scheduled completion date is Jan. 13, 2013, with UCM hosting an open house soon after.
"We think Maurine would have liked it that way," he said. "We are happy to continue the use of her home."

[email_link]