Superintendent of Warrensburg R-IV receives honorable award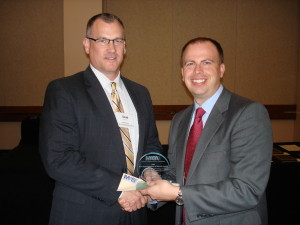 Superintendent Dr. Scott Patrick of the Warrensburg R-VI school district was honored by School Administrators Association.
Patrick was among six Missouri superintendents recognized by the Missouri Association of School Administrators for outstanding performance as a new superintendent.
Patrick was nominated for the honor by his colleagues in the West Central MASA and was honored during the awards banquet at the MASA spring conference on March 19.
The award is presented annually to superintendents who are in their second year of employment and have made a measurable contribution to the school district in which they serve.