Alumni to be honored at commencement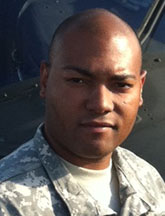 (WARRENSBURG, Mo.) – Two University of Central Missouri alumni will receive special awards during 2013 Fall Commencement exercises this weekend in the university's Multipurpose Building.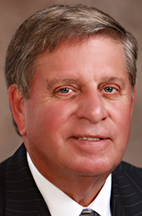 Richard P. Phillips, a longtime educator and former president of the university's Board of Governors from Lake Tapawingo, and Lt. Roger L. Bell, a military pilot and employee of Cerner Corporation from Lee's Summit will receive the awards.
Phillips, recipient of the Distinguished Service Award, and Bell, who will receive the Outstanding Recent Alumni Award, will be recognized during the 10 a.m. undergraduate commencement ceremony for new graduates of the Harmon College of Business and Professional Studies and the College of Education on Saturday.
Degrees will be conferred upon graduates of the College of Health, Science, and Technology, and the College of Arts, Humanities, and Social Sciences during the 2 p.m. ceremony. University President Charles Ambrose will present the commencement address at both ceremonies, and will recognize the special award recipients.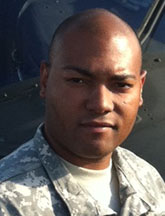 The graduate ceremony begins at 7 p.m. Friday. It will feature special remarks by Robin Hargrave, candidate for the Education Specialist in Human Services/Learning Resources.
The Distinguished Service Award was established by the UCM Board of Governors to recognize individuals for their service to their communities, the state, and sometimes, throughout the world.
Phillips has spent some 50 years in the education field. He graduated from UCM with a Bachelor of Science in physical education degree in 1965, and completed a Master of Science in physical education in 1967, followed by an Education Specialist in school administration in 1972. The former Mules football letterman served the team as an assistant coach from 1970 to 1972, and in 2013 he was inducted into the UCM Athletic Hall of Fame for Distinguished Service in recognition of his accomplishments and service to Central Missouri Athletics.
His served as a member and former president of the UCM Alumni board of directors, and was a member of the UCM Board of Governors, where he was twice named board president.
He currently serves on the UCM Foundation board of directors, where he is a member of the Executive Committee and chair of the Governance Committee.
Phillips served as a former public school teacher, assistant superintendent and superintendent. He worked with the Missouri Department of Elementary and Secondary Education supervising the design and implementation of the Missouri School Improvement Program, the third classification program in the state's history, and was appointed in 2010 as interim deputy commissioner.
In 1997, he helped establish The Show-Me Curriculum Administrators Association and served as the association's president for two years.
The Outstanding Recent Alumni Award recognizes alumnus/a and their endeavors in business, professional, civic, philanthropic organizations, performing arts, public service, volunteer, political or similar activities.
Now working for Cerner Corporation in Kansas City as a test analyst,  Bell graduated from UCM in 2006 with a Bachelor of Science degree, having majored in aviation – flight operations management.
In 2006, the same year he completed Airmen Leadership School, Bell became a USAF crew chief for the Air National Guard in St. Louis, Mo. There, he maintained an F-15 fighter jet; was responsible for launch and recovery procedures; and completed pre-flight, post flight, and phase inspections. Trained to fly the A-10 Warthog attack aircraft, Bell became a USAF pilot with the Indiana Air National Guard in Fort Wayne, Ind., in 2009. In April 2013, he joined the U.S. Army National Guard with the 1-108th Aviation Battalion in Topeka, Kan., as a Black Hawk helicopter pilot.
Bell's combat-ready flying skills were developed through year-long Euro-NATO Joint Pilot Training.
To learn more about commencement ceremonies, visit the web at ucmo.edu/registrar/graduation/questions.cfm.