Joseph J. Snoble
Joseph J. Snoble, 82, of Warrensburg, Mo., died on Tuesday, Nov. 19, at Ridgecrest Nursing Center.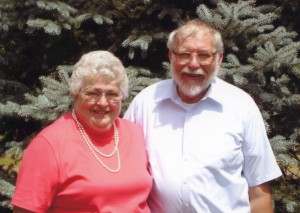 Funeral services will be held at 10 a.m. Monday, Nov. 25, at Sweeney-Phillips & Holdren Funeral Home in Warrensburg with Brother Charles Brant and Neal Holmes.  Pallbearers will be Neal Holmes, Terry Berkland, Chuck Saunders, Kendall Saunders, Jared Snoble, and Jaquelyn Saunders.
Interment will follow at Warrensburg Memorial Gardens with full military honors provided by Warrensburg American Legion Post #131 and VFW Post #2513.
The family will receive friends from 3-5 p.m. Sunday, Nov. 24, at the funeral home.
Memorial contributions are suggested to the UCM Foundation Smiser Alumni and can be left in care of the funeral home.
Joseph Jerry Snoble was born February 11, 1931, on a farm in Center Point, IA, the son of Joseph and Rose (Novak) Snoble.
On August 19, 1954, he was united in marriage to Georgia June Meyer in Oelwein, Iowa, at the First Presbyterian Church.
He graduated in 1949 from Hazelton High School in Hazelton, Iowa, where he was a varsity basketball and football player.  In 1951 he volunteered and served in the U.S. Army 1st Calvary Division during the Korean War spending two years overseas.  In 1958 Joseph graduated with a BS in secondary education from Iowa State Teachers College, in Cedar Falls, Iowa.  In 1960, the same year his daughter was born, he returned to Iowa State Teachers College where he earned a Master's degree in education before continuing at the University of Iowa, Iowa City, Iowa, graduating in 1967 with a PhD in Science Education.  During the time he finished his degree, he was also building a house, working various part-time jobs welcoming his second child, a son.  In the fall of 1967, Joe moved his family to Warrensburg, Mo., where he started a teaching career at Central Missouri State College that lasted over 29 years be retired as a full professor in 1997.  During his career he served the University and students in many capacities.  Joe sponsored Sigma Zeta, National Science and Mathematics honor society, for many years including hosting the annual star gazing and ice cream socials.  He gave presentations at several National Science Teachers Association national conferences.  Joe enjoyed working with elementary science educators as he traveled the state conducting science experiments for the students and workshops for the teachers where he provided knowledge and materials that were used to create inexpensive teaching apparatus.
Joe is survived by his wife of 58 years, Georgia (Meyer) Snoble, daughter Kris Snoble and husband Chuck Saunders of Lawson, Mo., son Scott Snoble and wife Stacy of West Lafayette, IN; four grandchildren, Kendall and Jaquelyn Saunders of Lawson, Trenton and Jared Snoble of West Lafayette, Ind.; two sisters, Elizabeth Walker of Crescent, Okla., and Julia Tschopp of Cedar Rapids, Iowa, along with several nieces and nephews.
He was preceded in death by his parents and two brothers, Anthony and Jerry Snoble.